Freelancing
33 Creative Ways to Make Money Without a Job: Cash Ideas for 2023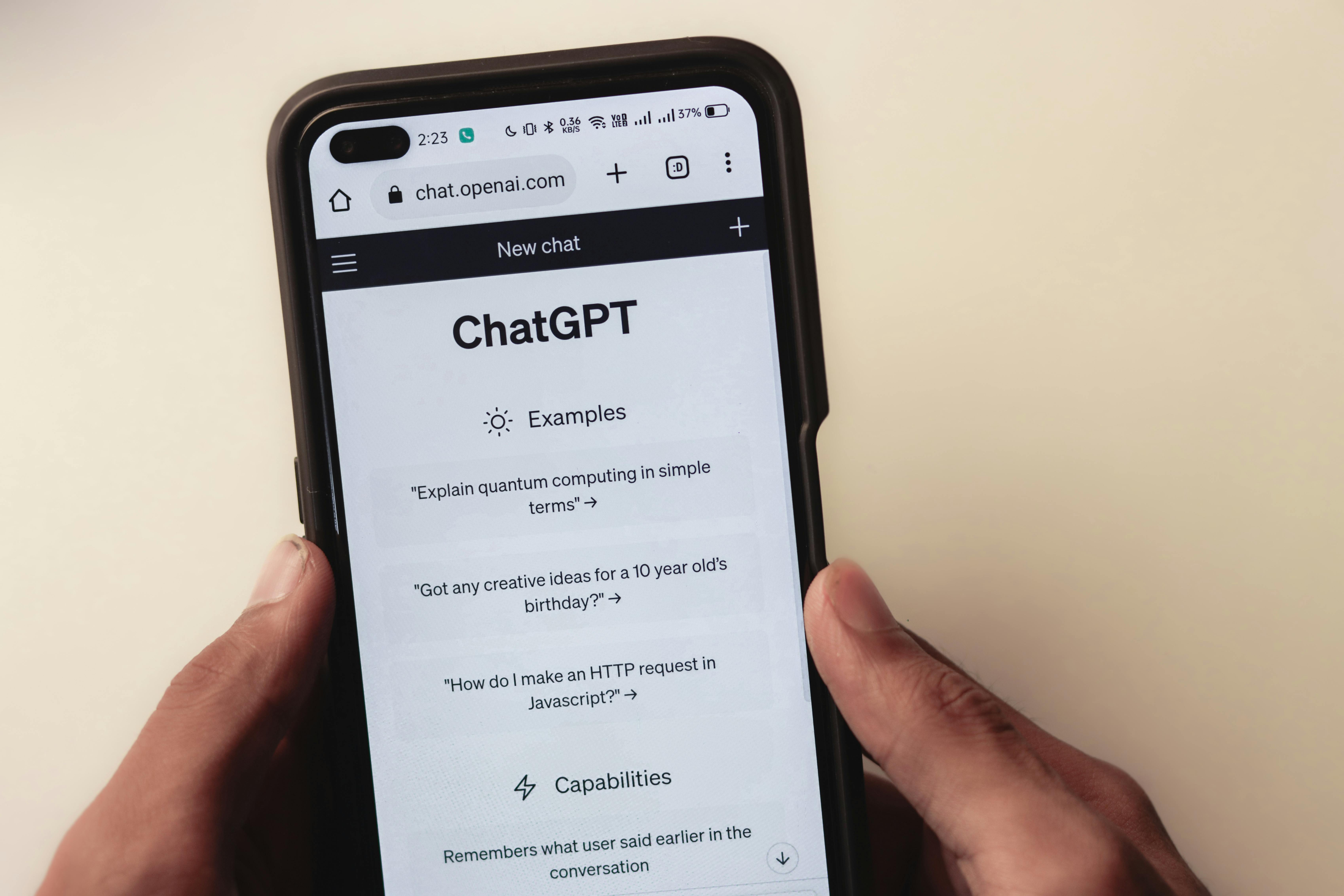 ‍
Image Source: Pexels‍
Are you looking for creative ways to make money without a traditional job in 2023? Look no further! In this article, we have compiled a comprehensive list of 33 cash ideas that will help you boost your income and achieve financial independence. Whether you're a student, stay-at-home parent, or simply looking to earn extra income on the side, these ideas are perfect for you.

From freelance opportunities to online businesses, gig economy jobs, and passive income streams, we've got you covered. Our carefully curated list includes everything from becoming a virtual assistant, starting an Etsy shop, or even renting out your spare room on Airbnb.
Our in-depth exploration of these creative money-making ideas will provide you with inspiration, guidance, and practical tips to get started. We will also share success stories of individuals who turned these ideas into thriving businesses.
No matter your skills, qualifications, or interests, there's something for everyone on our list. So why wait? It's time to take control of your financial future and embark on a new and exciting journey towards financial freedom. Get ready to discover the possibilities and unlock your potential to make money without a job in 2023.
Benefits of Making Money Without a Job
When it comes to earning money without a traditional job, there are numerous benefits that can enhance your quality of life and provide you with greater financial freedom.
1. Flexibility and Freedom
One of the biggest advantages of making money without a job is the flexibility it offers. You can work on your own terms, set your own schedule, and have the freedom to choose the projects and clients that align with your interests and values. Whether you prefer working in the early morning or late at night, you have the power to create a schedule that suits your lifestyle.
2. Unlimited Income Potential
Unlike a traditional job where your income is often limited by a fixed salary or hourly wage, making money without a job opens up endless possibilities for increasing your earnings. With the right strategies and dedication, you can potentially earn far more than you would in a traditional employment setting. The sky's the limit when it comes to your income potential.
3. Pursue Your Passions
Making money without a job allows you to turn your passions and hobbies into income-generating opportunities. You no longer have to separate work and play, as you can build a career around what you truly love. This not only provides a sense of fulfillment but also increases your motivation and drive to succeed.
4. Greater Control Over Your Life
When you make money without a job, you have greater control over your life and career. You have the power to choose the projects you work on, the clients you collaborate with, and the direction you want to take your business or freelance career. This level of control can lead to increased job satisfaction and overall happiness.
5. Diversify Your Income
Relying solely on a traditional job for income can be risky, as job security is not guaranteed. By exploring creative ways to make money without a job, you can diversify your income streams and reduce your reliance on a single source of income. This provides a safety net and increased financial stability.
6. Personal Growth and Development
Embarking on a journey to make money without a job requires stepping out of your comfort zone and embracing new challenges. This process of personal growth and development can lead to increased confidence, improved skills, and a broader understanding of various industries and markets.
7. Work-Life Balance
Achieving a healthy work-life balance is often a challenge in traditional employment settings. However, when you make money without a job, you have the opportunity to create a lifestyle that prioritizes both your work and personal life. You can allocate time for family, hobbies, and self-care without feeling overwhelmed or burnt out.

8. Location Independence
One of the greatest perks of making money without a job is the ability to work from anywhere. Whether you prefer to work from the comfort of your own home, a cozy coffee shop, or a tropical beach, you have the freedom to choose your ideal work environment. This flexibility allows you to travel and explore new places while still earning a living.
9. Impact and Contribution
When you make money without a job, you have the opportunity to make a positive impact and contribute to causes or communities that are important to you. Whether it's donating a portion of your earnings to charity, supporting local businesses, or using your skills to help others, you can create a meaningful difference in the world.
Creative Ways to Make Money from Home
If you're looking to make money without a job, there are plenty of opportunities that can be pursued from the comfort of your own home. Here are some creative ways to earn income without leaving the house:
1. Virtual Assistant
As businesses and entrepreneurs increasingly rely on remote support, virtual assisting has become a popular and lucrative option. As a virtual assistant, you can provide administrative, social media management, customer support, or other specialized services to clients from your own home office. Platforms like Upwork, Freelancer, and Fiverr can help you find clients and build your virtual assistant career.
2. Online Tutoring
If you have expertise in a particular subject, consider becoming an online tutor. With the rise of online learning platforms, there is a high demand for virtual tutors across various subjects and age groups. Whether you're skilled in math, science, languages, or music, you can share your knowledge with students from around the world and earn a significant income.
3. Content Writing
If you have a way with words, content writing can be a lucrative and flexible way to make money from home. Many businesses, websites, and blogs are in constant need of high-quality content to attract and engage their audiences. Platforms like ProBlogger, Freelancer, and iWriter can connect you with clients looking for content writers.
4. Online Surveys
While taking online surveys may not provide a substantial income, it can be an easy way to earn extra cash in your free time. Companies are willing to pay for consumer opinions, and various websites like Swagbucks, Survey Junkie, and InboxDollars offer rewards or cash for completing surveys. It's a simple and convenient way to make money without leaving your home.
5. Social Media Management
If you're social media-savvy, consider offering your services as a social media manager. Many businesses struggle to effectively manage their social media presence, and they're willing to pay experts to handle it for them. By creating and executing social media strategies, curating content, and engaging with followers, you can help businesses grow their online presence while earning a steady income.
6. Graphic Design
If you have a flair for design, graphic design can be a profitable way to make money from home. Many businesses, bloggers, and content creators require eye-catching visuals for their websites, social media accounts, or marketing materials. Platforms like Canva, 99designs, and DesignCrowd can help you find clients and showcase your work.
7. Affiliate Marketing
Affiliate marketing involves promoting products or services and earning a commission for every successful referral or sale. By joining affiliate programs and leveraging your online presence or blog, you can earn passive income by recommending products you genuinely believe in. Platforms like Amazon Associates, ShareASale, and Commission Junction offer a wide range of affiliate programs to choose from.
8. Online Coaching or Consulting
If you have expertise in a particular field, consider offering online coaching or consulting services. Whether it's business coaching, fitness training, life coaching, or career advice, there are people willing to pay for your guidance and expertise. Platforms like Coach.me, Clarity.fm, or simply building your own website can help you attract clients and establish yourself as a reputable coach or consultant.
9. E-commerce Store
With the rise of online shopping, starting your own e-commerce store has become more accessible than ever. Whether you want to sell handmade crafts, vintage clothing, or digital products, platforms like Shopify, Etsy, or WooCommerce can help you set up and manage your online store. With effective marketing strategies, you can turn your passion into a profitable business.
10. Online Translation Services
If you're fluent in multiple languages, consider offering online translation services. Many businesses, websites, and individuals require accurate translations for their documents, websites, or marketing materials. By leveraging your language skills, you can provide translation services from the comfort of your own home and earn a competitive income.
11. Podcasting
Podcasting has gained immense popularity in recent years, and it can be a profitable way to make money from home. By creating informative or entertaining podcast episodes, you can attract a dedicated audience and monetize your podcast through sponsorships, advertisements, or even paid subscriptions. Platforms like Anchor, Libsyn, or Buzzsprout can help you get started on your podcasting journey.
12. Online Course Creation
If you have expertise in a particular subject, consider creating and selling online courses. Many people are eager to learn new skills or improve existing ones, and online courses provide a convenient and accessible way to do so. Platforms like Udemy, Teachable, or Thinkific allow you to create and sell your courses to a global audience.
13. Dropshipping
Dropshipping is a popular e-commerce business model that allows you to sell products without the need for inventory or shipping logistics. By partnering with suppliers, you can set up an online store and fulfill orders directly from the supplier. Platforms like Shopify, Oberlo, or AliExpress can help you get started on your dropshipping journey.
14. Web Development
If you have web development skills, consider offering your services to businesses or individuals in need of a website. Many people lack the technical expertise to create a professional-looking website, and they're willing to pay for web developers who can bring their vision to life. Platforms like Upwork, Freelancer, or Toptal can help you find clients and build your web development portfolio.
15. Online Personal Training
If you're passionate about fitness and have the necessary certifications, consider offering online personal training services. With the rise of virtual fitness platforms, many people prefer the convenience and flexibility of online workouts. By creating personalized training plans, offering nutritional guidance, and conducting virtual training sessions, you can help clients achieve their fitness goals while earning a substantial income.
16. Online Music Lessons
If you're a skilled musician, consider offering online music lessons. Many aspiring musicians or music enthusiasts are eager to learn from experienced professionals, regardless of their physical location. By teaching music lessons through video calls or pre-recorded lessons, you can share your knowledge and passion while earning a significant income.
17. Influencer Marketing
If you have a large following on social media or a popular blog, consider monetizing your influence through influencer marketing. By partnering with brands and promoting their products or services to your audience, you can earn money through sponsored content, brand collaborations, or affiliate marketing. Platforms like Instagram, YouTube, or TikTok offer opportunities for influencers to connect with brands and monetize their online presence.
Online Platforms for Freelancers and Gig Workers
The gig economy has revolutionized the way people work, providing numerous opportunities for freelancers and gig workers to make money without a job. Here are some online platforms that connect freelancers with clients and offer a wide range of job opportunities:
18. Upwork
Upwork is one of the largest freelance marketplaces, connecting freelancers with clients from around the world. Whether you're a writer, designer, developer, marketer, or any other type of freelancer, Upwork offers a wide range of job opportunities and allows you to showcase your skills and expertise.
19. Fiverr
Fiverr is a popular platform that allows freelancers to offer their services starting at $5. From graphic design and writing to video editing and voiceovers, Fiverr offers a diverse range of job categories. As you build your reputation and receive positive reviews, you can increase your rates and attract higher-paying clients.
20. Freelancer
Freelancer is a global marketplace that connects freelancers with clients across various industries and job categories. Whether you're a programmer, marketer, translator, or virtual assistant, Freelancer offers a platform to find freelance work and build your professional network.
21. Toptal
Toptal is an exclusive network of top freelancers in the fields of software development, design, and finance. Toptal rigorously screens freelancers to ensure they meet the highest standards, providing clients with access to the top 3% of freelancers in their respective fields.
22. Guru
Guru is a freelance marketplace that offers job opportunities in categories such as programming, design, writing, and marketing. Guru allows freelancers to showcase their work, set their rates, and connect with clients looking for their specific skills and expertise.
23. 99designs
If you're a graphic designer, 99designs is a platform that connects you with clients who need logos, branding materials, website designs, and more. With various design contests and project opportunities, 99designs can help you showcase your creativity and land high-paying design projects.
24. TaskRabbit
TaskRabbit is a platform that connects gig workers with local individuals or businesses in need of various services. Whether it's home repairs, cleaning, delivery, or personal assistance, TaskRabbit offers a flexible way to make money by completing tasks in your area.
25. Uber
If you have a car and enjoy driving, becoming an Uber driver can be a lucrative gig. Uber connects drivers with passengers in need of transportation, allowing you to earn money on your own schedule. Whether you prefer driving part-time or full-time, Uber offers flexibility and the opportunity to earn a significant income.
26. Airbnb
If you have a spare room or property, consider renting it out on Airbnb. Airbnb allows you to list your space and connect with travelers looking for accommodations. By providing a comfortable and welcoming experience, you can earn money by hosting guests from around the world.
27. Rover
If you're an animal lover, consider becoming a pet sitter or dog walker on Rover. Rover connects pet owners with trusted individuals who can provide care for their pets while they're away. Whether it's dog walking, pet boarding, or house sitting, Rover offers a flexible way to make money by spending time with furry friends.
28. Inst