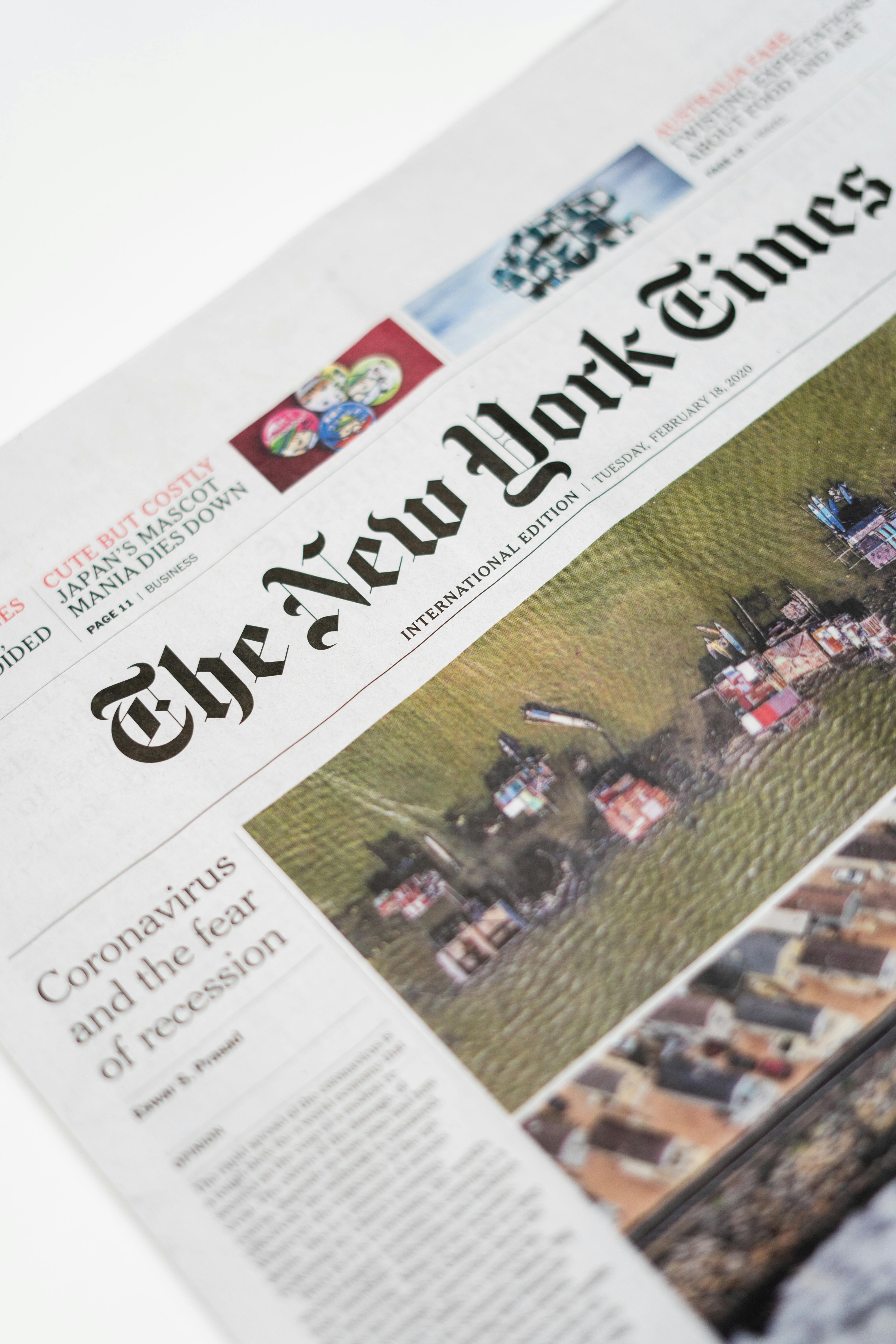 ‍
Image Source: Pexels‍
Are you tired of the 9-to-5 grind and yearning for a life of adventure and freedom? If so, you're not alone. Many people dream of traveling full-time while still making money to sustain their wanderlust. Well, we're here to tell you that it's not just a pipe dream – it can be a reality! In this article, we'll share with you 11 guaranteed ways to make money while traveling full-time.

From remote work opportunities to freelance gigs, we've curated a list of options that will allow you to explore the world while still earning a steady income. Whether you're a writer, photographer, digital marketer, or have a specific skill set, we've got you covered. Say goodbye to the cubicle and hello to a life on the road!
So, dust off your passport and get ready to embark on a journey of a lifetime. These strategies are tried and tested, ensuring that you can finance your travels without compromising on your dreams. It's time to take control of your life, step outside your comfort zone, and discover the endless possibilities that await you as a full-time traveler. Let's dive in!
Freelancing as a Digital Nomad
In today's digital age, freelancing has become a popular choice for those who want the freedom to work from anywhere in the world. As a digital nomad, you can offer your skills and services to clients across the globe. Whether you're a graphic designer, writer, web developer, or social media manager, there are countless opportunities to find freelance work while traveling full-time.
To get started, create a profile on freelancing platforms such as Upwork, Freelancer, or Fiverr. Showcase your portfolio, highlight your expertise, and start bidding on projects that align with your skills. Additionally, networking and building relationships with clients and other freelancers can lead to long-term partnerships and a steady stream of work.
As a digital nomad, it's important to prioritize excellent communication, meet deadlines, and deliver high-quality work. This will help you build a strong reputation and attract more clients. Remember, freelancing allows you the flexibility to work at your own pace, so take advantage of this freedom and explore the world while earning a living.
Starting a Travel Blog or Vlog
If you have a passion for writing or creating videos, starting a travel blog or vlog can be a great way to share your experiences and earn money while on the road. With the rise of social media and online platforms, travel blogging has become a popular avenue for digital nomads to monetize their adventures.
To start a travel blog, choose a niche that aligns with your interests and expertise. This could be budget travel, luxury travel, adventure travel, or any other specific aspect of the travel industry. Create engaging content, share captivating stories, and provide valuable tips and insights to attract a loyal audience.
Once you have a decent following, you can monetize your blog through various avenues such as sponsored posts, affiliate marketing, and selling digital products or services. Collaborating with travel brands and tourism boards can also lead to sponsored trips and partnerships, allowing you to travel for free or at a reduced cost.
If you prefer video content, starting a travel vlog on platforms like YouTube can be equally lucrative. Document your travels, share your experiences, and engage with your audience. As your channel grows, you can monetize your videos through ad revenue, brand partnerships, and sponsored content.

Affiliate Marketing for Travel Bloggers
Affiliate marketing is a popular way for travel bloggers to earn passive income while traveling full-time. By partnering with companies and promoting their products or services, you can earn a commission for every sale made through your unique affiliate link.
To get started with affiliate marketing, sign up for affiliate programs offered by travel companies, booking platforms, and travel gear brands. Once approved, you'll receive your unique affiliate links that you can incorporate into your blog posts, social media content, or email newsletters.
To maximize your earnings, focus on promoting products or services that align with your audience's interests and needs. Write honest and informative reviews, share personal recommendations, and disclose any affiliations to maintain transparency with your readers.
Remember, building trust with your audience is crucial in affiliate marketing. Provide value, only promote products you genuinely believe in, and be transparent about your affiliations. Over time, as your blog or vlog grows, so will your affiliate income.
Teaching English Online
If you're a native English speaker with a passion for education, teaching English online can be a rewarding way to earn money while traveling full-time. With the increasing demand for English language skills worldwide, there are numerous online platforms that connect native English speakers with students around the globe.
To become an online English teacher, you'll need a reliable internet connection, a headset with a microphone, and a quiet space to conduct your lessons. Some platforms may require a teaching certification such as TEFL or TESOL, while others may provide their own training programs.
Once you're set up, you can create a profile on popular online teaching platforms like VIPKid, Cambly, or iTutorGroup. These platforms provide the curriculum and match you with students based on your availability and qualifications. Teaching English online offers flexible working hours, allowing you to teach from anywhere in the world.
With competitive hourly rates and the ability to set your own schedule, teaching English online can provide a stable income while you explore new destinations and cultures. It's a win-win situation, as you get to share your language skills and make a positive impact on students' lives.
Remote Work Opportunities
As technology continues to advance, more and more companies are embracing remote work as a viable option for their employees. This opens up opportunities for full-time travelers to secure remote jobs and maintain a steady income while exploring the world.
Remote work opportunities vary across industries, but popular roles for digital nomads include virtual assistants, content writers, graphic designers, software developers, and project managers. Websites like Remote.co, FlexJobs, and We Work Remotely are dedicated to curating remote job listings from reputable companies.
When searching for remote work, be prepared to showcase your skills, experience, and ability to work independently. Highlight your remote work experience or emphasize your ability to adapt to remote work environments. Additionally, networking and building relationships with professionals in your field can lead to remote job opportunities.
Remote work offers the flexibility to work from anywhere in the world, as long as you have a reliable internet connection. So, whether you're working from a beachside cafe or a cozy mountain cabin, remote work allows you to earn a living while immersing yourself in new cultures and experiences.
Creating and Selling Digital Products
If you have a creative streak, creating and selling digital products can be a lucrative way to generate income while traveling full-time. Whether you're a photographer, graphic designer, writer, or musician, there are various digital products you can create and sell online.
For photographers, consider selling your travel photos as stock images on platforms like Shutterstock, Adobe Stock, or Getty Images. Alternatively, you can create and sell digital photo presets or Lightroom filters to fellow photographers or Instagram influencers.
Graphic designers can create and sell digital assets such as website templates, social media templates, or custom designs on platforms like Etsy or Creative Market. Writers can self-publish their travel guides, e-books, or short stories on platforms like Amazon Kindle Direct Publishing or Smashwords.
Musicians can sell their original music, soundtracks, or royalty-free music on platforms like iTunes, Spotify, or Pond5. Whatever your creative talent may be, explore different avenues and platforms to showcase and sell your digital products to a global audience.
Renting Out Your Home or Property
If you own a home or property, renting it out while you travel can be a great way to generate passive income. Platforms like Airbnb, Vrbo, and HomeAway allow you to list your property and connect with potential renters from around the world.
Before renting out your home, ensure that you comply with local regulations and obtain any necessary permits or licenses. Take high-quality photographs, write an enticing description, and set competitive pricing to attract renters. Providing excellent customer service and maintaining a clean and welcoming space will lead to positive reviews and repeat bookings.
If you're comfortable with the idea, you can also consider renting out a room or a portion of your home while you're traveling. This can be done through platforms like Airbnb or by connecting with fellow travelers through online communities and forums.
Renting out your home or property not only provides a steady stream of income but also allows you to cover your mortgage or expenses while you explore new destinations. It's a win-win situation, as you can travel the world while others enjoy the comforts of your home.
House Sitting and Pet Sitting
If you love animals and don't mind taking care of someone else's home, house sitting and pet sitting can be a rewarding way to travel full-time. House sitting involves staying in someone's home while they're away, ensuring that the property is well-maintained and secure. Pet sitting, on the other hand, involves caring for someone's pets while they're away.
Websites like TrustedHousesitters, Nomador, and MindMyHouse connect house sitters with homeowners who need their properties looked after. Similarly, platforms like Rover, PetSitter.com, and HouseMyDog connect pet sitters with pet owners who need their furry friends taken care of.
House sitting and pet sitting offer the opportunity to live like a local, experience different neighborhoods, and have the companionship of pets while traveling. In exchange for your services, you'll have free accommodation and, in some cases, a small stipend. It's a win-win situation, as homeowners have peace of mind knowing their property and pets are in good hands.
Working in the Tourism Industry
If you're passionate about travel and enjoy interacting with people, working in the tourism industry can be a fulfilling way to make money while exploring new destinations. From tour guides and travel agents to working in hotels, hostels, or restaurants, there are various roles within the tourism industry that cater to full-time travelers.
To find employment in the tourism industry, research local businesses in your desired destination, connect with travel agencies, or explore job listings on platforms like Indeed or LinkedIn. Be prepared to showcase your knowledge of the local culture, your language skills, and your ability to provide excellent customer service.
Working in the tourism industry not only provides a steady income but also allows you to immerse yourself in the local culture and make meaningful connections with fellow travelers and locals. It's a great way to gain unique insights into a destination while financing your travels.
Conclusion and Final Thoughts
Full-time travel doesn't have to be a far-fetched dream. With the advent of technology and the rise of remote work, there are countless ways to make money while exploring the world. Whether you choose to freelance, start a travel blog, teach English online, or work in the tourism industry, the key is to find a balance between earning a living and embracing the nomadic lifestyle.
Remember, building a successful full-time travel career takes time, dedication, and a willingness to step outside your comfort zone. Be open to new opportunities, continue learning and growing, and don't be afraid to take calculated risks.
So, if you're ready to break free from the 9-to-5 grind, pack your bags, and embark on a life of adventure, it's time to put these guaranteed ways to make money while traveling full-time into action. Say yes to new experiences, embrace the unknown, and let the world be your office. Happy travels!